Through Rehabilitation and Release, Conflict Resolution, and Education
Even in Austin (the bat capital of North America), bats continue to be feared and misunderstood.  Fear of the unknown is embedded deep in the human psyche.  But, thanks to the work of dedicated scientists and conservation organizations like Austin Bat Refuge, knowledge about and appreciation for bats is emerging from the darkness.
Help us give bats a second chance. Donate Today!
Rehabilitation and Release
We take in orphaned and injured local bats found all over Central Texas and the Houston area. Orphans are hand-fed formula until weaned, when they are brought out to the flight cage. The moth-attracting flight cage provides them a safe place to learn to hunt and drink on the wing.  Once they graduate from flight school, we are thrilled to release them back into the wild.
Below, red bat juveniles practice their drinking skills

Below is two-day old D-Day found on top of Congress Avenue Bridge

Below is D-Day getting released at Congress Avenue Bridge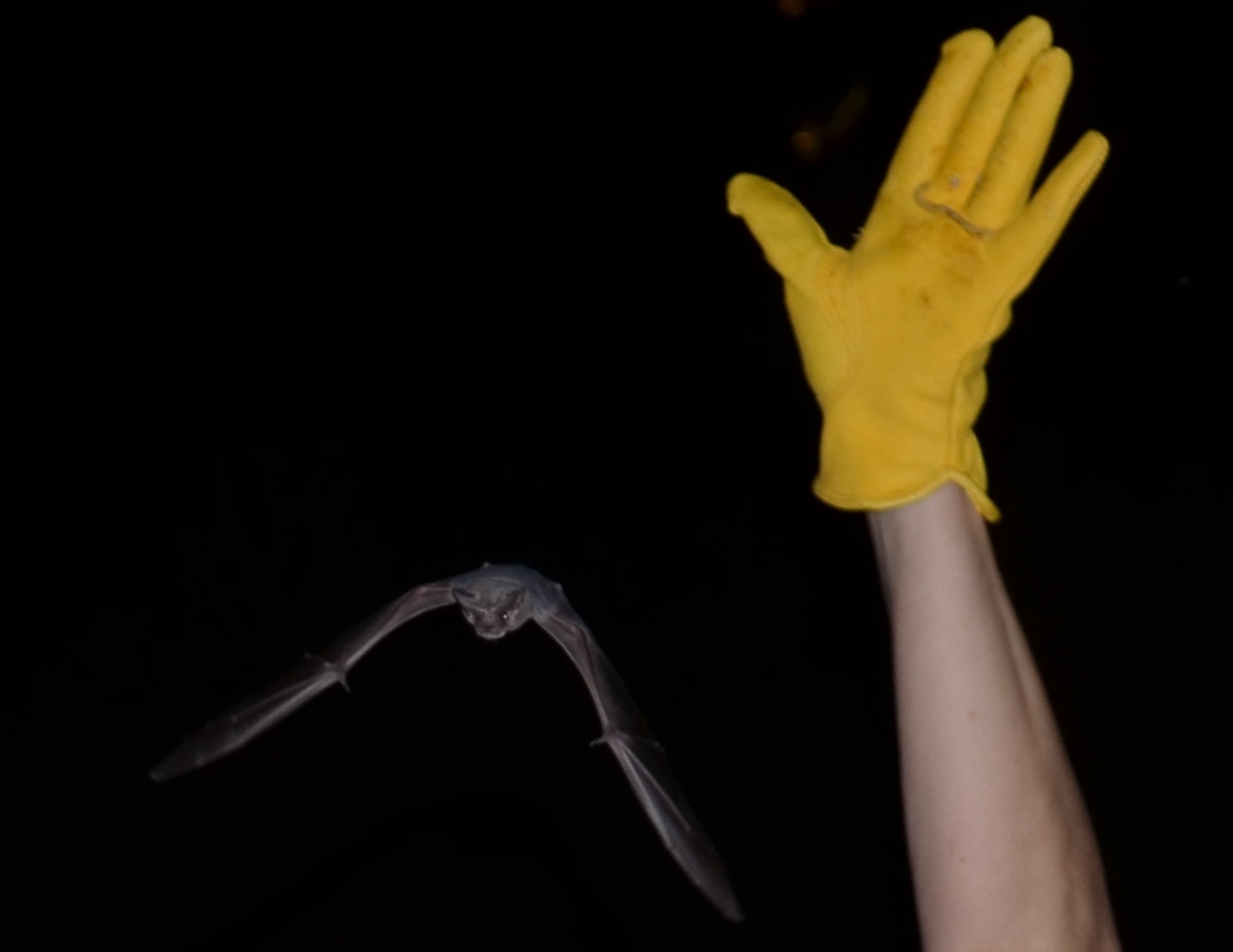 Bats are highly BENEFICIAL, HARMLESS if simply left alone, FASCINATING, and VITAL to the balance of nature.  And they're crazy cute!
Join us in saving bats and celebrating their fundamental roles in the environment
Conflict Resolution
ABR consults with businesses, homeowners, and local governments to find solutions that help people and save bats (bat exclusion and relocation).
Below are contractors repointing limestone blocks weeks after deploying our bat exclusion tubes on a structural arch at 6th St & Shoal Creek, in Austin.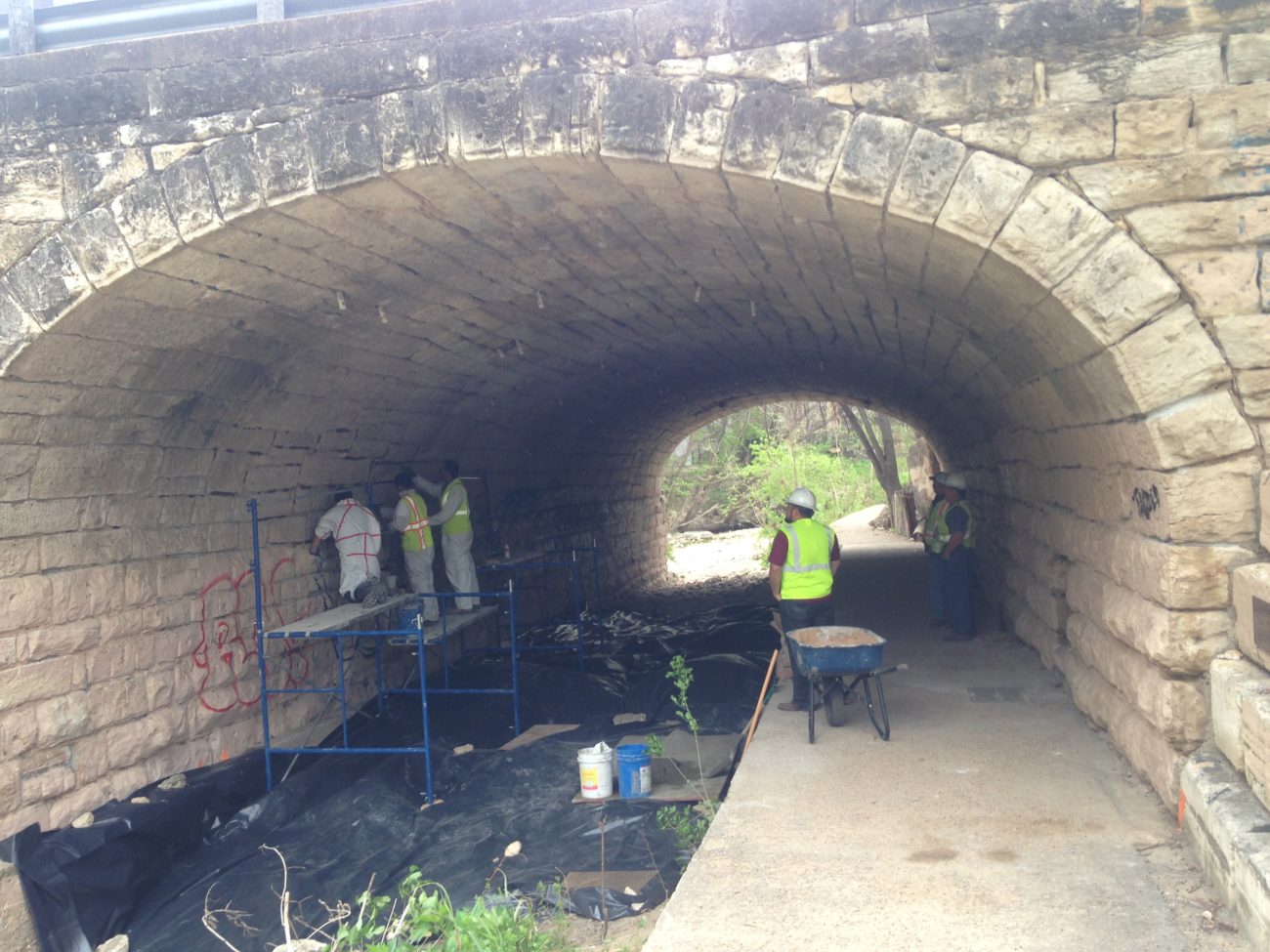 Education
We share the love of bats to young and old, groups large and small.