Lasiurus cinereus …What stunning bats!  They are Austin bats only in passing, as the females migrate from their wintering grounds in the high pine forests of Mexico's Sierra Madres up through Arkansas to summer in the east and northeast.  There they will bear twin pups and in the fall come back through Austin on their migration down south again.  The males migrate up and down the Rockies.
Here's a female found disoriented and emaciated on the University of Texas campus this spring.  What an honor it was to fix her up and get her released in time to resume her migration.
Read her story in our blog at https://austinbatrefuge.org/2016/04/18/hoary-bat-rainy-day-pine-cone/
Here's a photo taken as we were getting acquainted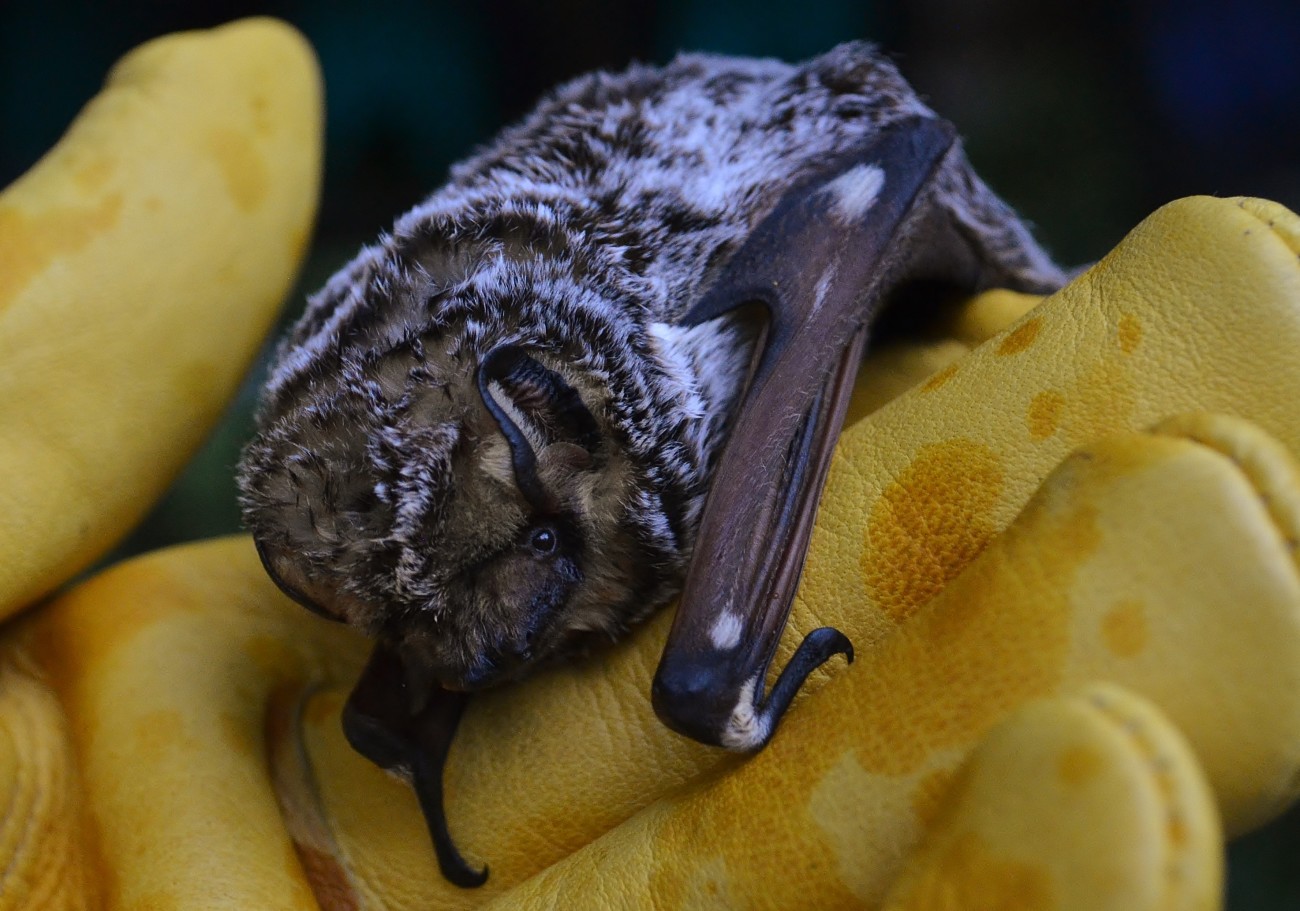 She really did look like a pine cone as she rested in the flight cage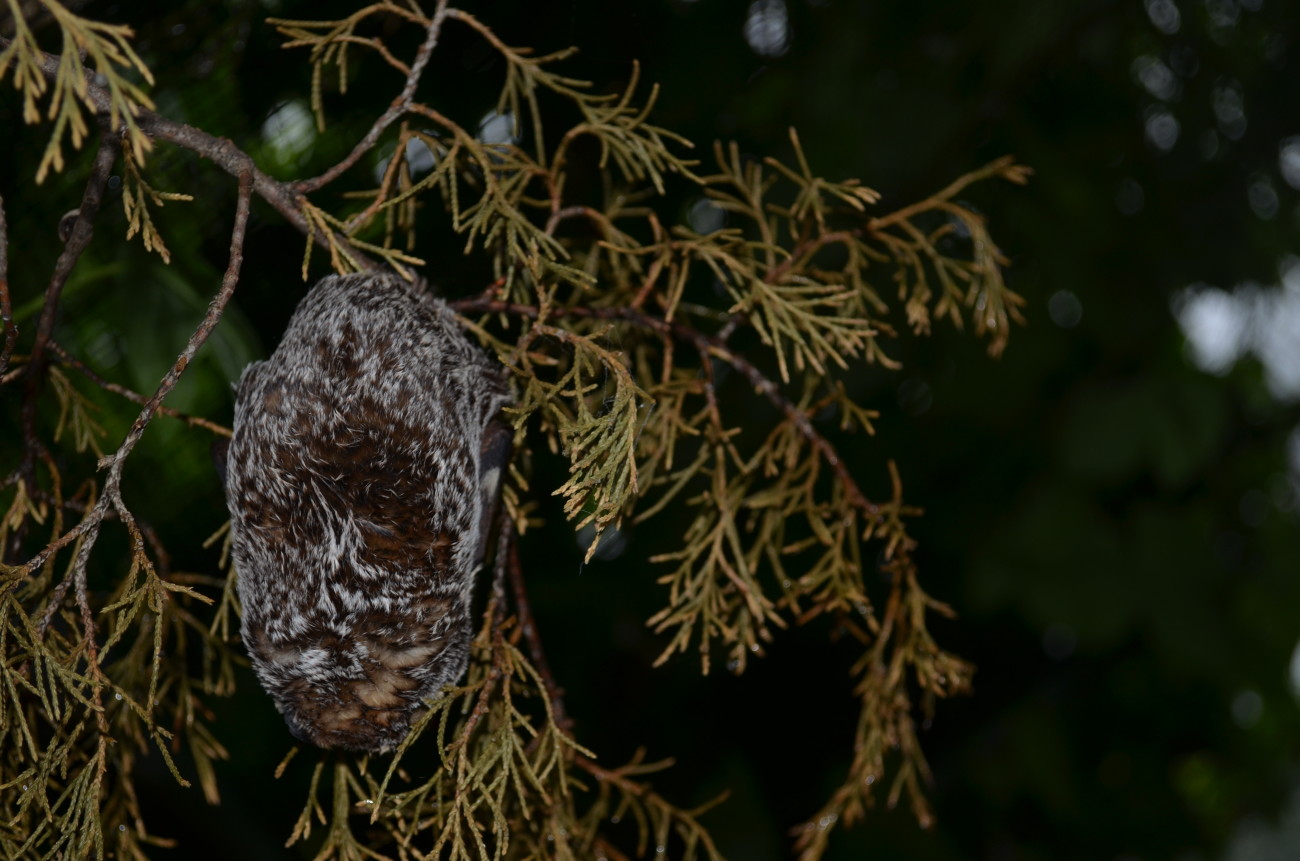 All in all they are an extraordinary species and magnificent in flight, here she is patrolling the Swiss Chard in the aviary.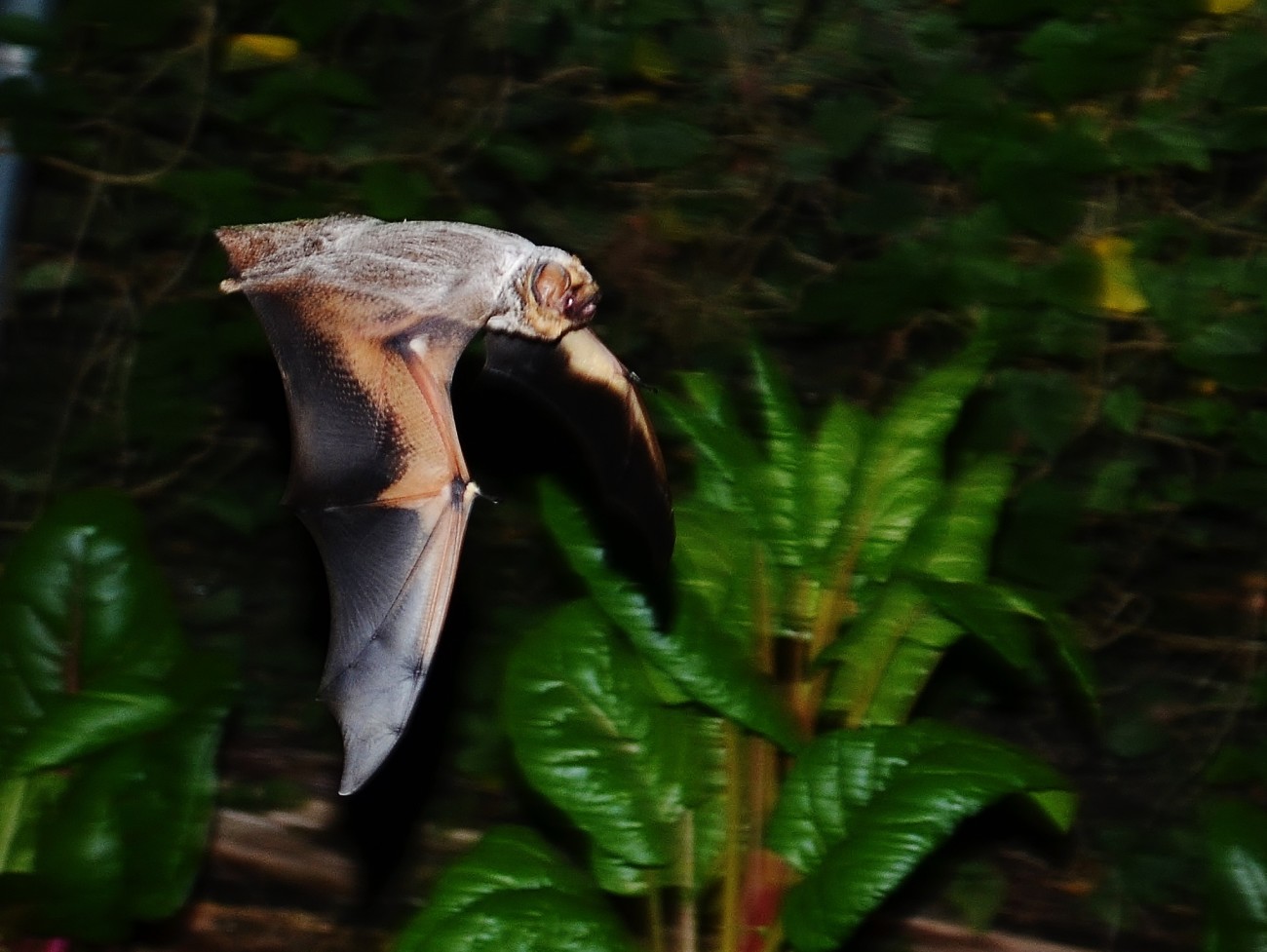 Here's another hoary that was migrating through Austin in the fall of 2017.

Here's a link to the IUCN Red List range map for Lasiurus cinereus.  Note the Hawaiian Islands and the Galapagos!
http://maps.iucnredlist.org/map.html?id=11345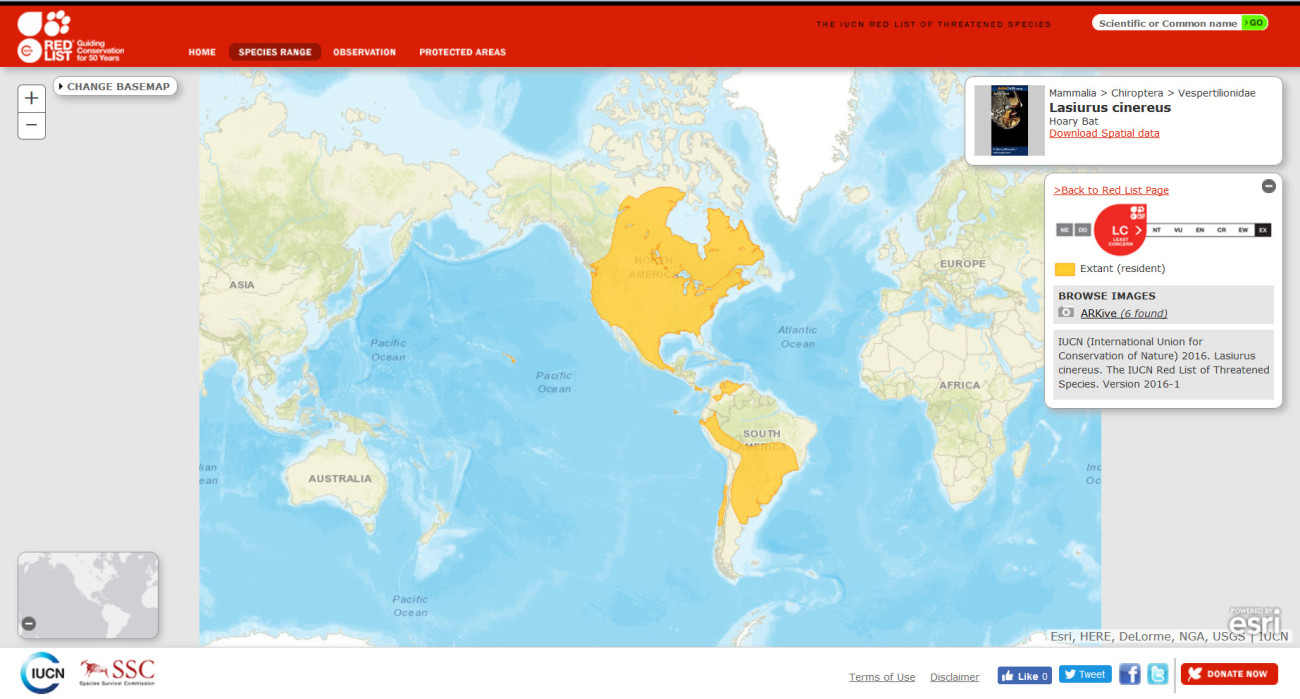 And here's a link to the IUCN Red List species details
http://www.iucnredlist.org/details/11345/0
Some more shots of our girl as she exercised between meals.  In a week we were able to bring her body weight up from 27 grams to a more respectable 33 grams, ready to resume migration.  How cool is that?
Here's an amazing photo of her taken by Carin Peterson of the UT Animal Make-Safe Program as she rested in a Folger's Coffee can